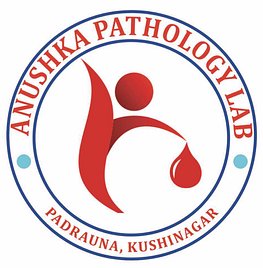 Anushka Pathology lab is Being start
for People service .
Everyday Open Timely for People service.
Address- Belwachungi, Degree College Road,Near BIC Padrauna Kushingar 274304
Opening Timing :- 8:00 AM to 7:00 PM (Monday to Saturday) & 8:00 AM to 2:00 PM (Sunday)
"Welcome to Anushka Pathology Lab Padrauna!
At Anushka Pathology Lab, we are dedicated to promoting good health and well-being. Your journey to optimal health begins here, where precision meets care. Our state-of-the-art facilities and experienced professionals are committed to providing accurate diagnostic services.
Explore our website to discover the range of services we offer, ensuring comprehensive health solutions tailored just for you. Your well-being is our priority, and we invite you to take the first step towards a healthier, happier life.
Visit our website to learn more about our services, schedule appointments, and access valuable health resources. Thank you for choosing Anushka Pathology Lab Padrauna – where your health is our mission.
Wishing you good health always!
Director " AK KUSHWAHA
Anushka Pathology Lab Padrauna Kushinagar"